Every state has some type of culinary specialty they are nationally known for. Chances are, if you ask most locals in that area where to go to experience the best version of that food, you will likely get the same few repeating answers. This holds true in Austin, Texas, where certain hotspots for eating barbecue have become a staple in the everyday lives of locals. The art of cooking massive slabs of meat over fires built with exquisite types of wood has been perfected in this central southern state. Since Austin is the capital, it is only right that pitmasters in the city carry this culinary tradition with high regard.

Traditional barbecue cuisine is a food staple in the area. However, that does not mean that every restaurant that serves it will be up to par. Knowing where to go to get not only the most authentic but the tastiest experience is vital when transitioning into life as an Austin local. Read on for the top barbecue spots!
Franklin Barbecue
900 E 11th St, Austin, TX 78702

The colorful facade of Franklin Barbecue draws crowds of people on a daily basis. Famed for its brisket, this homey eatery also offers other barbecue standards like ribs, pulled pork, and sausage, which is equally as good as the brisket. A simple menu allows the chefs to focus on perfecting their slabs of grilled meat, all of which are served in pound portions. Other than the barbecue, the menu also features each meat available in a sandwich, alongside classic Southern sides, beer, wine, and sodas.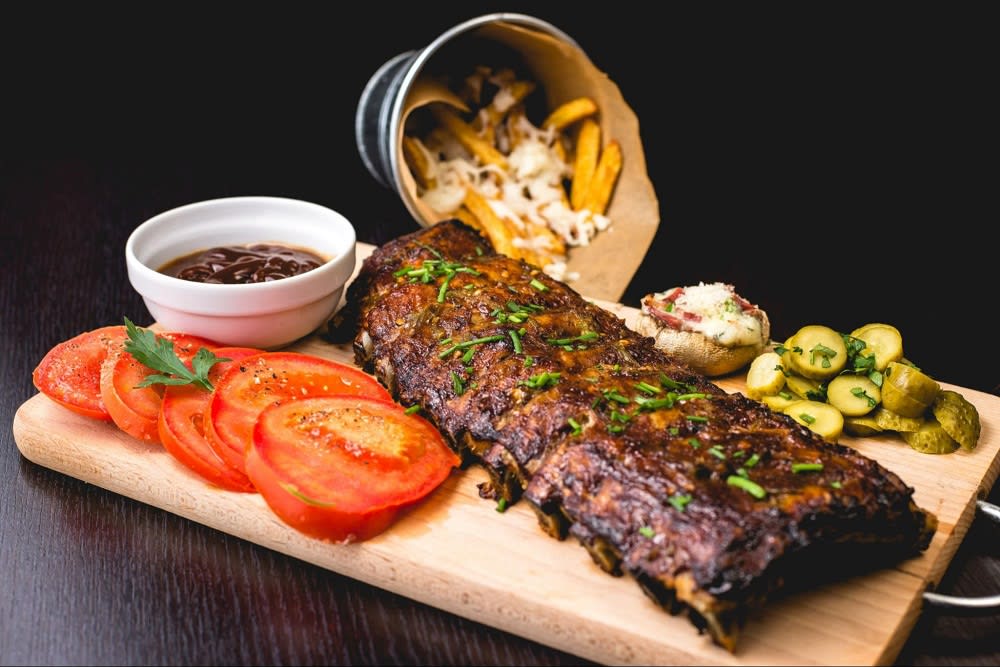 Photo courtesy of Unsplash
Sam's BBQ
2000 E 12th St, Austin, TX 78702

Sam's is a classic in Austin, and it serves as a food staple for lovers of no-frills barbecue that focuses on deep flavors and high-quality, tender meat. Located in Central East Austin, this location has been around since the late 1950s. The classic counter-service style features both indoor and outdoor seating. Evenings and weekends are especially crowded, and the most popular cuts of meat, such as mutton and brisket, will likely be sold out if you arrive too late.
Micklethwait Craft Meats BBQ
1309 Rosewood Ave, Austin, TX 78702

As another popular option in the area, you will often find crowds of people enjoying the casual atmosphere that aims to stay in line with the Texas barbecue tradition. Brisket, smoked pork ribs, and Czech-style sausage are just a few of the menu headliners that keep regulars coming back. To offer a little contrast to the traditional feel, the side dishes are elevated and done with a twist, such as their citrus and beet salad. Everything on the menu is delectable and made in pre-decided quantities, so it is a good idea to arrive early since they close once everything has sold out.
Interstellar BBQ
12233 Ranch Rd 620 N Ste. 105, Austin, TX 78750

This option has made number two on Texas Monthly's list of the best barbecues in the entire state of Texas, and with good reason. The basics have been perfected and the details finessed at this out-of-this-world eatery. Ribs, sausages, brisket, and pulled pork are among the traditional crowd favorites, but they also keep their menu new and exciting with additions like peach tea pork belly. Side dishes are fresh and flavorful, including locally sourced ingredients like tomatoes, potatoes, and zucchini. Popularity continues to increase with the publicity the restaurant receives, and reservations are not accepted, so this is another place that is best visited sooner rather than later.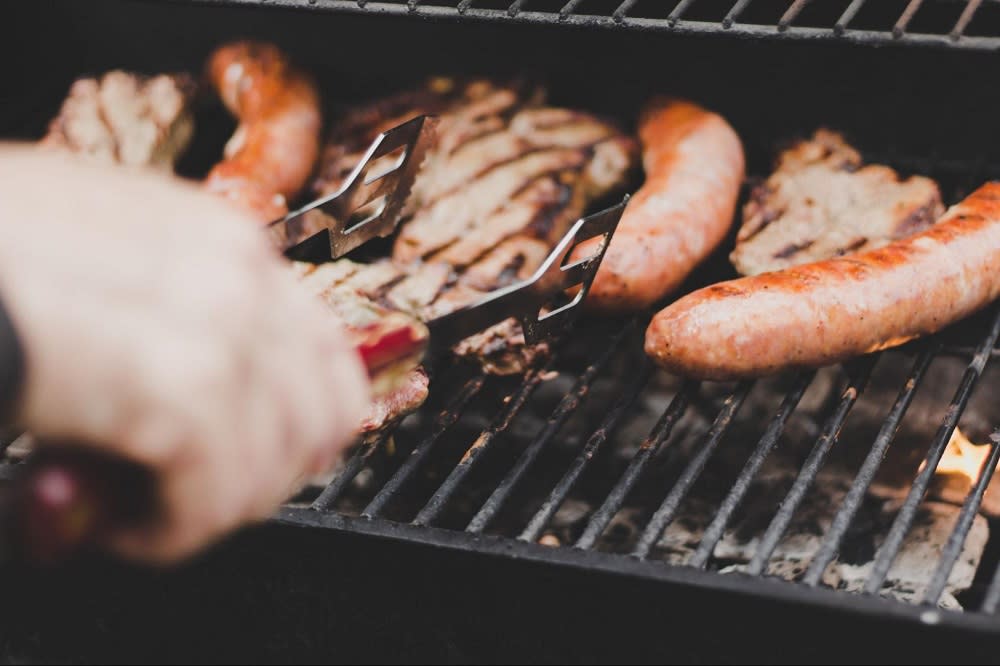 Photo courtesy of Unsplash
Stiles Switch BBQ
6610 N Lamar Blvd, Austin, TX 78752

This Austin barbecue spot is more of a hidden gem, so it is perfect for folks looking to enjoy their smoking meats in a more low-key environment. Fun items like queso and tater tots are paired with slowly smoked brisket and ribs packed with flavor. The prime location makes it perfect for visiting during the city's famous South By SouthWest Festival. Their menu fun doesn't stop there, heightened with spicy takes like the brisket enchiladas and chicken fried steak. Classic Texas barbecue and Mexican-inspired fare create amazing combinations, and they make sure their menu proves it. Meat options can be served sauced or sauce-free. Either option is still delicious due to the expertise of their pitmaster.
Terry Black's BBQ
1003 Barton Springs Rd, Austin, TX 78704

This option is great for enjoying all of the typical barbecue meat by the pound or sandwich-style. Their brisket, ribs, and smoked turkey are what most people gravitate towards, paired with a cold beer or glass of wine. Whether you are in Austin or not, you can enjoy the delicious menu thanks to their national shipping option. Served on traditional red platters with no frills and homemade sauces, this experience is as authentic as it gets.
Distant Relatives
3901 Promontory Point Dr, Austin, TX 78744
Last but certainly not least is the creative Distant Relatives. Their take on barbecue is served food truck style, paired with indoor and outdoor seating with the help of Meanwhile Brewing. Arriving promptly is key since they serve their food in the popular "until sold out" style. Menu items dig deep into the roots of Texas history, featuring sides like greens and yams alongside flavorful smoked brisket and the modern "burnt ends." Black-eyed peas, smoked chicken, ribs, and sauces full of flavor and depth are the sidekicks to the main menu items, all of which are delicious and draw a consistent crowd.
Barbecue is embedded deep into the culture of Texas and the city of Austin especially. As an area populated by a rich variety of cultural influences, it makes perfect sense for the flavorful foods to offer a range of styles and tastes. As long as smoky and tender is implemented somewhere within the dish, locals will rave about it and support the local business.
It's likely Austin real estate interests you for more than the proximity of its great barbecue. Being so close to the best barbecue in Austin and so many other things to do in Central Texas are just a few of the many perks of living in this vibrant city. Becoming a resident of Austin or moving closer to your favorite places in the city (barbecue spots included) is best headed by a realtor that is familiar with the ins and outs of the local market. Finding the homes of your dreams becomes easier, simpler, and less time-consuming with the help of an expert agent like
Drew Marye
of The Marye Company.
Contact Drew
today to discuss your real estate buying needs.
*Header photo courtesy of Unsplash